Click for more info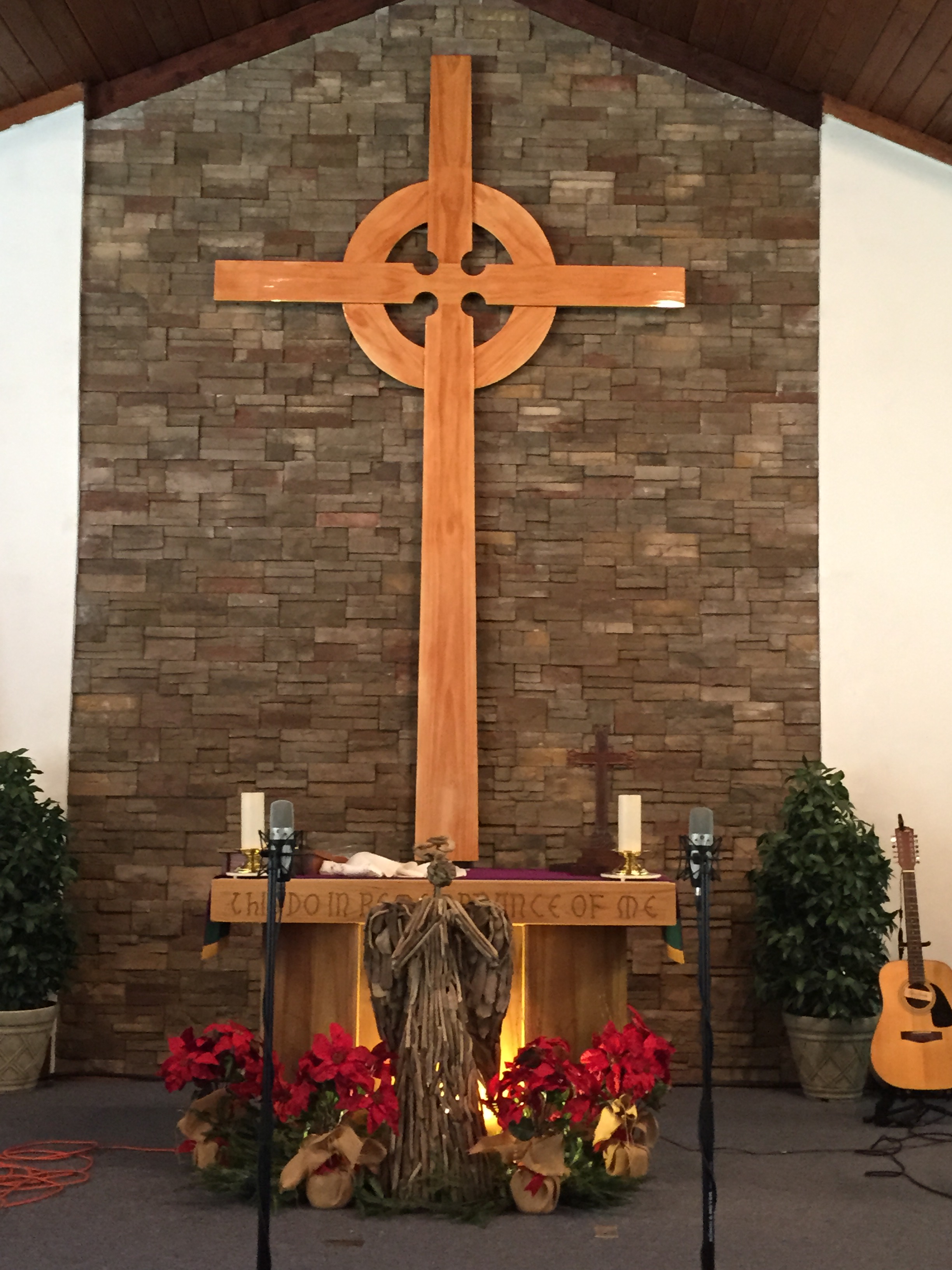 Welcome
Tucked away at the corner of Northeast Lake Dr. and 131st Avenue, in the Forest Hills area of Tampa, LifeSpring Community Church is a warm and caring neighborhood church. When you come to visit with us we think you'll see a few things about us.
Read more...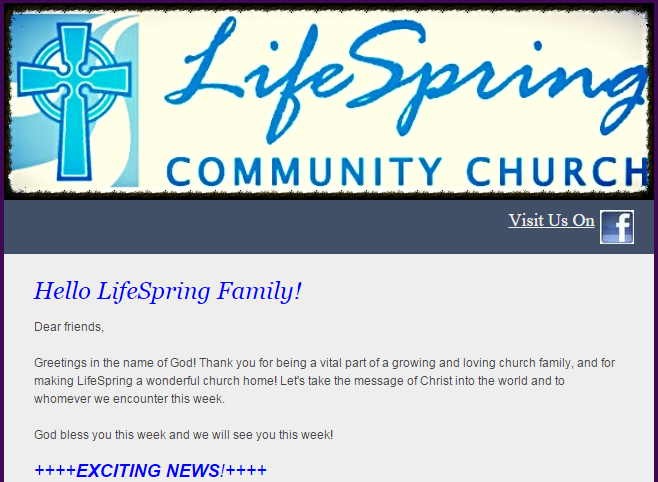 Weekly Newsletter
Click here
 to access the very informative weekly newsletter written by our very own pastor and resident comedian, Jake.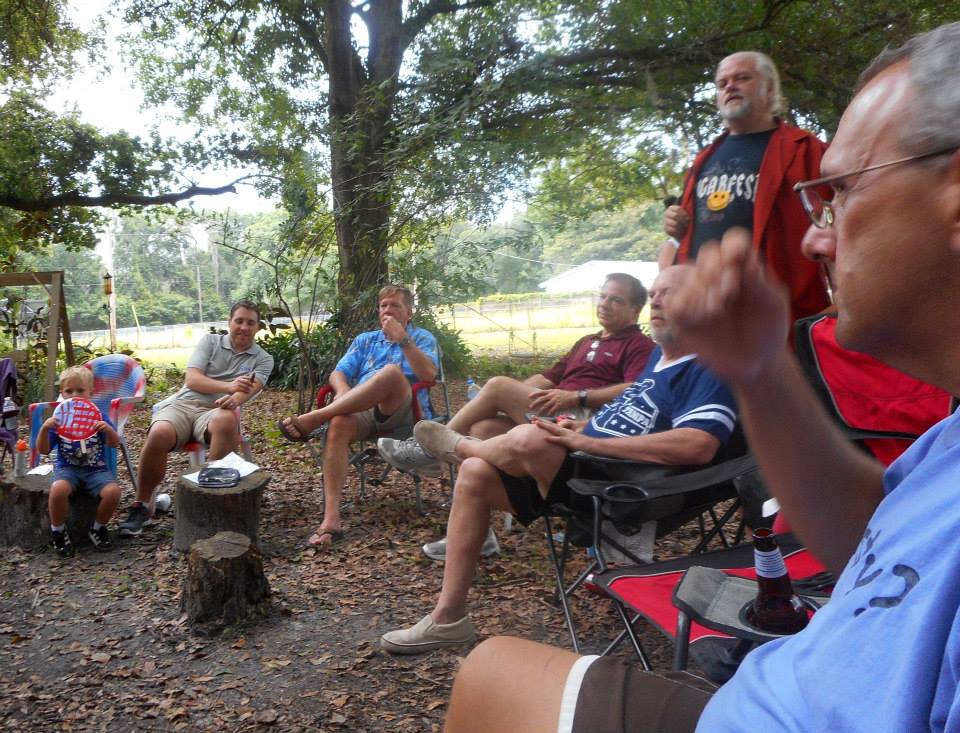 Doing Life Together!
There's always something happening at LifeSpring, so
 click here
 to check out the most recent activities as well as reminisce on past events.
Sunday Mornings
♦   10:00 am Sunday Worship Celebration! ♦   11:30 am Lunch fellowship following service
Wednesday Nights 6pm - 7 pm
♦   Midweek Explosion Bible Study ♦   Children's Church ♦   The Rescue Party Youth Group
1 – Catherine Z
2 – Chaunique O
10 – Carl M
16 – Lylah M
18 – Steve G
27 – Sophia Y
31 – Genevieve R
31 – Kathy R
Hanging of the Greens service is Sunday, November 29 at 10:00 a.m. We would like to invite all friends and family to enjoy this unique and beautiful service that celebrates the history and tradition of the Christmas and Advent season. Come and enjoy a narrative of Christmas history with special music and family interaction that will make this Christmas season special for you. This service will quickly become a favorite family tradition for you for many years to come! Lunch is provided immediately following service.
Come join us on Thursday, December 24 at 6:00 p.m. for a very special service celebrating the birth of our Lord and Savior. This intimate service of readings, songs, unity candle lighting and communion is a wonderful way to begin your Christmas Eve festivities.
1 – Carson and Jesse M
3 – Jason and Mandy B
12 – George and Lee T
23 – Judy and Gerald O