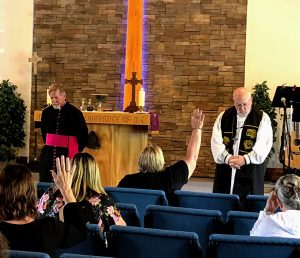 What a great message we had from Bishop Jim yesterday titled "It is well with my soul". If you would like to hear it again, or you missed it, make sure to check out our LifeSpring YouTube channel. Thank you Bishop Jim, Bishop Bruce and Jake for the messages you deliver to us each week.
The Prayer Shawl team is turning out their beautiful prayer shawls like they are on fire. Today we blessed more shawls! Ladies you are so creative with your needles and such a blessing to many.
Remember to see Amanda to select a prayer shawl if you know someone with a need.
Click on title for more pics.
Click here to go to the Prayer Shawl Ministry page.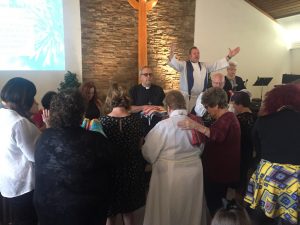 Hanging of the Greens service is Sunday, November 29 at 10:00 a.m. We would like to invite all friends and family to enjoy this unique and beautiful service that celebrates the history and tradition of the Christmas and Advent season. Come and enjoy a narrative of Christmas history with special music and family interaction that will make this Christmas season special for you. This service will quickly become a favorite family tradition for you for many years to come! Lunch is provided immediately following service.
Come join us on Thursday, December 24 at 6:00 p.m. for a very special service celebrating the birth of our Lord and Savior. This intimate service of readings, songs, unity candle lighting and communion is a wonderful way to begin your Christmas Eve festivities.