Click for more info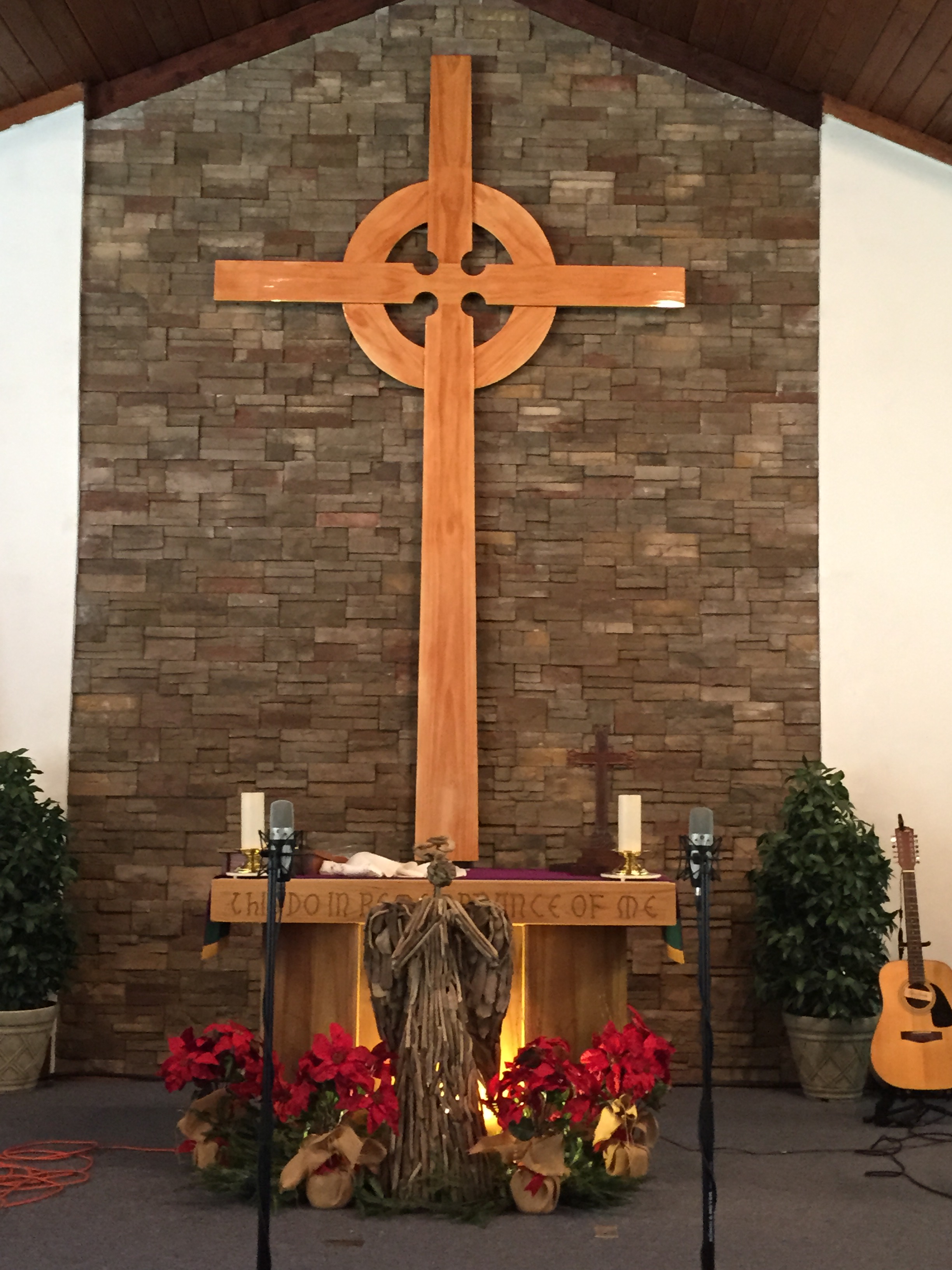 Welcome
Tucked away at the corner of Northeast Lake Dr. and 131st Avenue, in the Forest Hills area of Tampa, LifeSpring Community Church is a warm and caring neighborhood church. When you come to visit with us we think you'll see a few things about us.
Read more...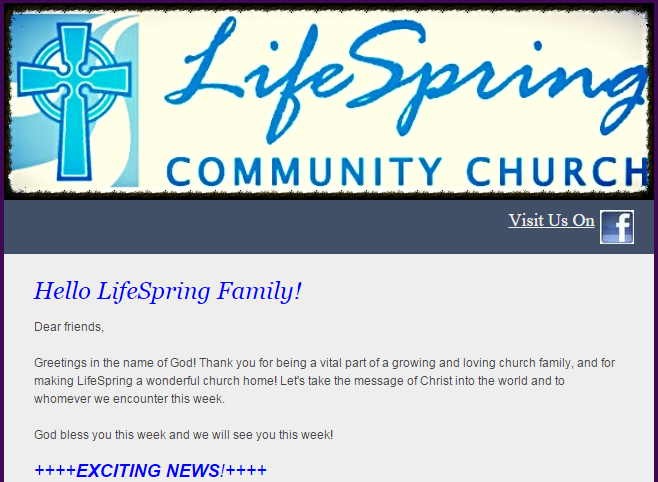 Weekly Newsletter
Click here
 to access the very informative weekly newsletter written by our very own pastor and resident comedian, Jake.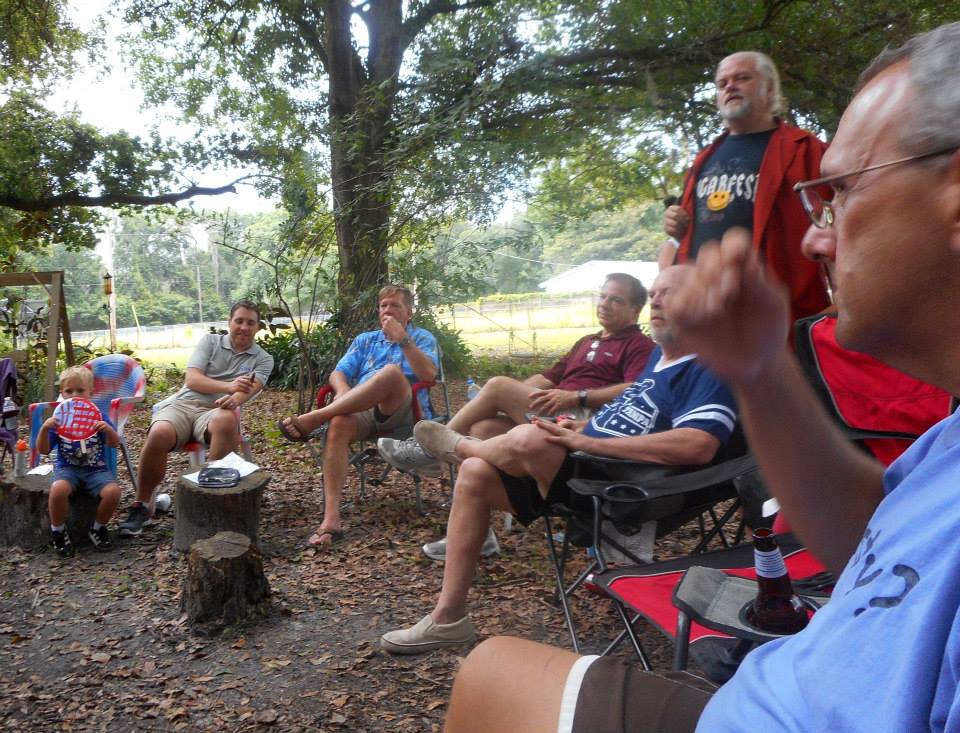 Doing Life Together!
There's always something happening at LifeSpring, so
 click here
 to check out the most recent activities as well as reminisce on past events.
Sunday Mornings
♦   10:00 am Sunday Worship Celebration! ♦   11:30 am Lunch fellowship following service
Wednesday Nights 6pm - 7 pm
♦   Midweek Explosion Bible Study ♦   Children's Church ♦   The Rescue Party Youth Group
What a great service we enjoyed together this past Sunday celebrating Pentecost and the birth of the church! It was awesome to have Bishop Ruben from Kenya visit and share his words of hope with us. I am equally excited about our church's response to Bishop's message of loving and serving our fellow man by giving to Volunteer Kenya's special offering enough to purchase 4 cows that will be given to families in Kenya! Your generosity will help feed many families for years to come! Great job! – Pastor Jake
What a great Sunday we had this past weekend! Youth Sunday was a smash hit and I want to thank everyone for your hard work in making this epic service come together! Youth Pastor Derek gave a great sermon and the youth worship team did a fantastic job! I am excited to see our future church leaders growing into their roles of Christian service. Make sure to click on the title for more pics!
Annual 4th of July Party! This year's party will be held on Saturday, July 5th @ 3pm- ?
We will be having the gigantic super slide again so plan accordingly. It is fun for both children and adults! If you can donate any funds toward the rental of the slide it will be greatly appreciated.
This year's meat is pulled pork. There will be all the makings for delicious sandwiches. Please bring a side dish and a desert to share. Also bring drinks for your group. Don't forget the bug spray.
This is a exciting event we eagerly look forward to each year. Make plans to come out and fellowship with us.